Grabagram
A free fast-paced multiplayer anagram game available for Android and iOS.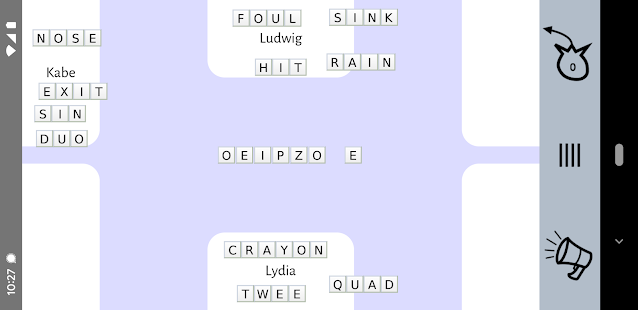 Each player adds a letter from the bag to the centre of the table on their turn. When any player sees a word in the jumble of letters they can take it. You can also steal a word from another player if you add another letter and rearrange their word to make an anagram. Can you spot anagrams faster than your friends?
Contact
For any queries about the app or to ask for help, please send an email to the developer at bpeeluk at yahoo dot co dot uk.